Studying as a Doctor of Ministry student at BGU from 2009-2012 was a life changing experience for me. I was leading a youth mentoring initiative and learning some of the basics of pastoring in an urban environment when first enrolled in BGU courses, hoping to learn more about how to be effective at what I was doing. I was also hoping to make more global connections, and to go on grand adventures to new cities throughout the course of my academic journey. I especially loved the urban immersion courses that I took at BGU. Utilizing the city as my classroom, I gathered with leaders from around the world in places like Seattle, New York City, Fresno, Mexico City, and Costa Rica. I loved the urban immersions so much as a student that I started leading urban immersions for people at the church where I pastored shortly after I graduated. I've had the privilege in my role at BGU to shape and help to lead urban immersions in places like my own city (Pittsburgh), Dallas, Philadelphia, Memphis, and Amsterdam. Each of these urban immersion experiences have received rave reviews from the BGU students who attended, just as I gave rave reviews when I was a student. The urban immersions truly are transformational.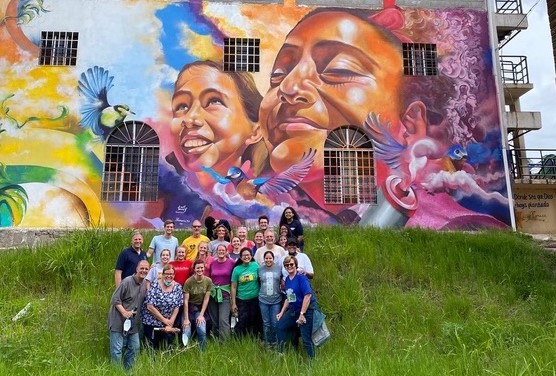 That's why I'm so excited to help to spread the word about BGU's next urban immersion offering that will be held during the April 2023 term in Tegucigalpa, Honduras. The on-site dates will be Friday, June 23 through Sunday, July 2, 2023. We had originally hoped to offer this course a couple years ago, but we had to cancel due to Covid-19 travel restrictions. Since things are opening back up globally for travel, and we've already pulled off a successful post-Covid global urban immersion in Amsterdam in 2022, now seems to be a great time to revisit the Honduras urban immersion. BGU has been strengthening our presence in Latin America in recent years, with a successful Spanish speaking partnership with CETI and the MATL program, and through several recent BGU graduates who are bilingual in English in Spanish who are implementing transformational strategies in their organizations and neighborhoods. The Tegucigalpa urban immersion will be a timely course offering to build on that momentum and to highlight the amazing things that God is doing in Central America.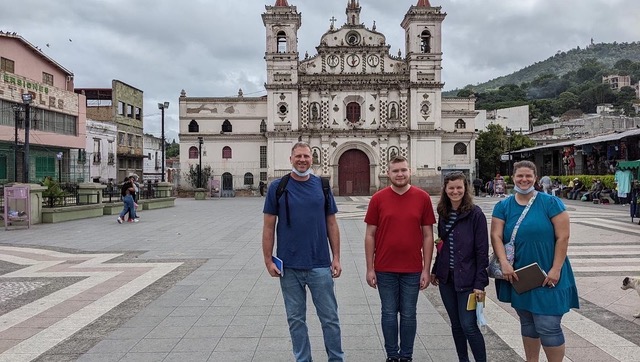 I have led many urban immersions for people from U.S. churches to Tegucigalpa over the past ten years with a long-time partner in ministry, Dr. Lisa Anderson-Umana. She will be serving as the Professor of Record for this immersion with BGU, and her husband, Alfredo Umana, will also be helping to set up site visits for the trip while sharing from his remarkable experiences as a Honduran business leader and consultant who has had a global impact with his leadership. Our Honduran friends are extremely excited to welcome the world to Tegucigalpa through this BGU urban immersion. During the immersion, we will have site visits to the powerful and the powerless. We'll learn about the eight transformational leadership perspectives that are taught at BGU through the words and actions of leaders in Tegucigalpa who have been doing great work in various sectors of society. One of the main themes of the course will be about how experiential education can bring about transformation in people and places. Come and learn about what God is doing in this great city! For more details, please feel free to contact Dr. Lisa Anderson-Umana at capacitacion@ccial.org, or reach out to me at bryan.mccabe@bgu.edu.
Dr. Bryan McCabe
Academic Dean
You can find here the course syllabus for CIM 801-H.
The online portion of the course runs from May 1 to July 31, 2023. The onsite portion runs from June 23 to July 2, 2023 in Tegucigalpa. Final project is due July 31, 2023.
The cost of the immersion is $ 450 for students who take the course and $ 950 for non-students, alumni, and BGU friends as educational experience. Details about lodging and travel suggestions will be shared soon.
You can meet the professor of record who will be the host for the immersion here: Dr. Lisa Anderson-Umana.