I graduated from BGU in 2012 having enjoyed an incredible learning journey in the DMin program, including an interesting mix of online courses and urban immersions that equipped me for my calling as a transformational leader in my city. I particularly enjoyed the urban immersion courses with the hands-on practical experiences in cities like Seattle, San Jose (Costa Rica), Mexico City, Fresno, and New York City. As so many BGU graduates do, I came back to BGU in 2015 to teach an online course and invest in the next generation of transformational leaders throughout the globe. In that class on relief, development, and advocacy, I had a student, Piet Brinksma, who was doing some incredible work as a pastor in Amsterdam. He shared about how God was working through him to network Christian leaders in Amsterdam, and we dreamed together about plans to increase the impact of those leaders who were working in different sectors of society. A unity movement among Christian leaders in Amsterdam, stemming from a foundational 24/7 prayer movement, emerged and began to really take shape as Piet gathered leaders together for a city consultation as a part of his BGU dissertation in 2018. Piet, along with several other BGU graduates in Amsterdam, began experiencing a remarkable movement of God in a city where only about 3% of residents are Christians.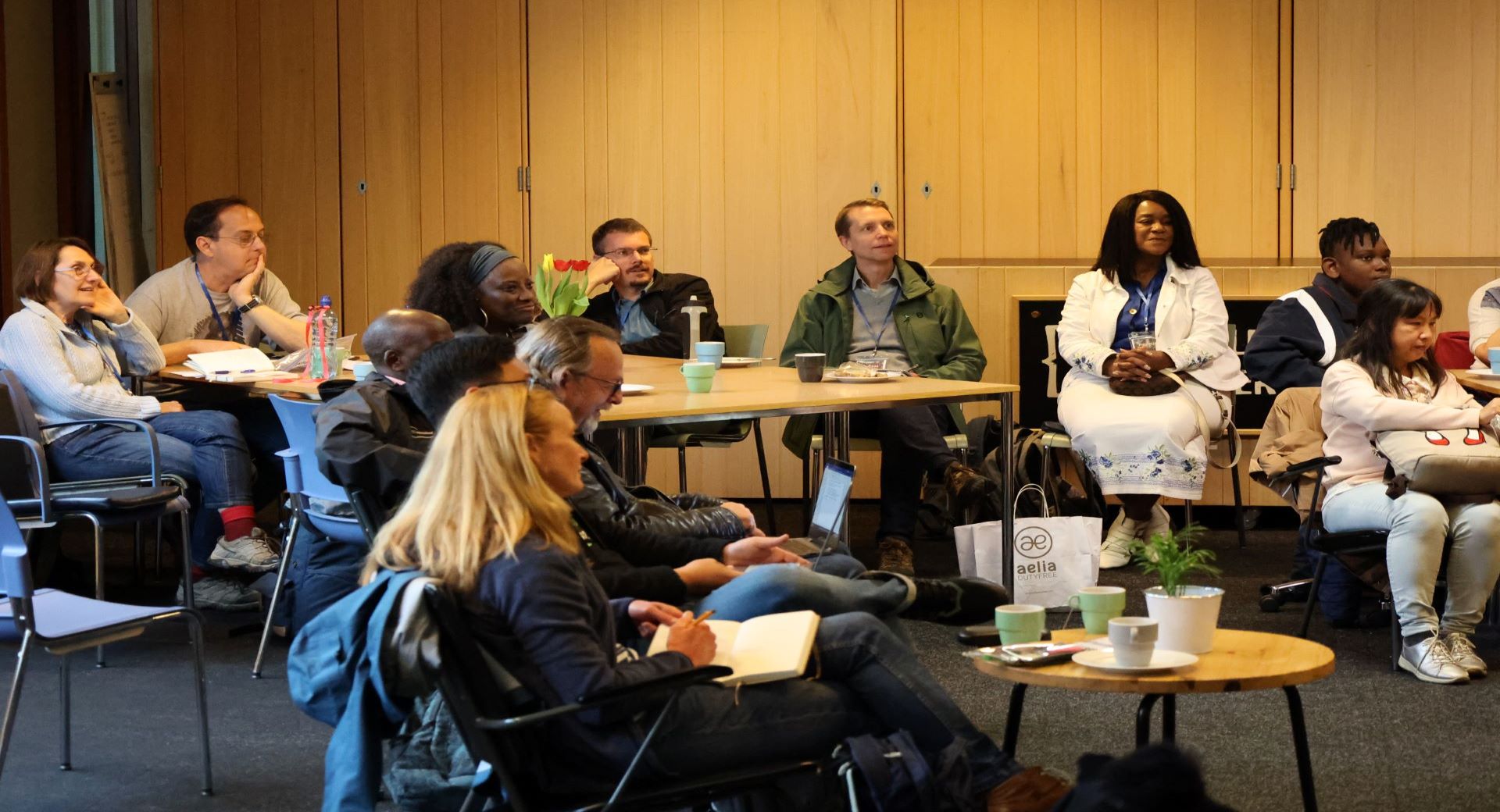 After graduating from BGU, Dr. Brinksma followed a similar path to mine in that he began teaching at BGU and coaching students around the world. The idea of hosting an urban immersion in Amsterdam soon started to take shape, and for the past few years, dreams turned into plans that turned into reality from April 22 to May 1, 2022, with a group of leaders from four continents gathered together to learn from what God is doing in Amsterdam. This was BGU's first urban immersion outside the United States since the start of the pandemic. Expectations were high for the students in attendance, and for the leaders organizing the content. We soon learned that the experiences would exceed expectations, and lifelong friendships and networking connections among leaders were formed. Beginning with the welcome dinner and introductions on Friday even, the leaders from Sweden, UK, USA, Singapore, Kenya, Mozambique, France, and The Netherlands shared about their work and leadership while beginning to seek ways to learn from each other.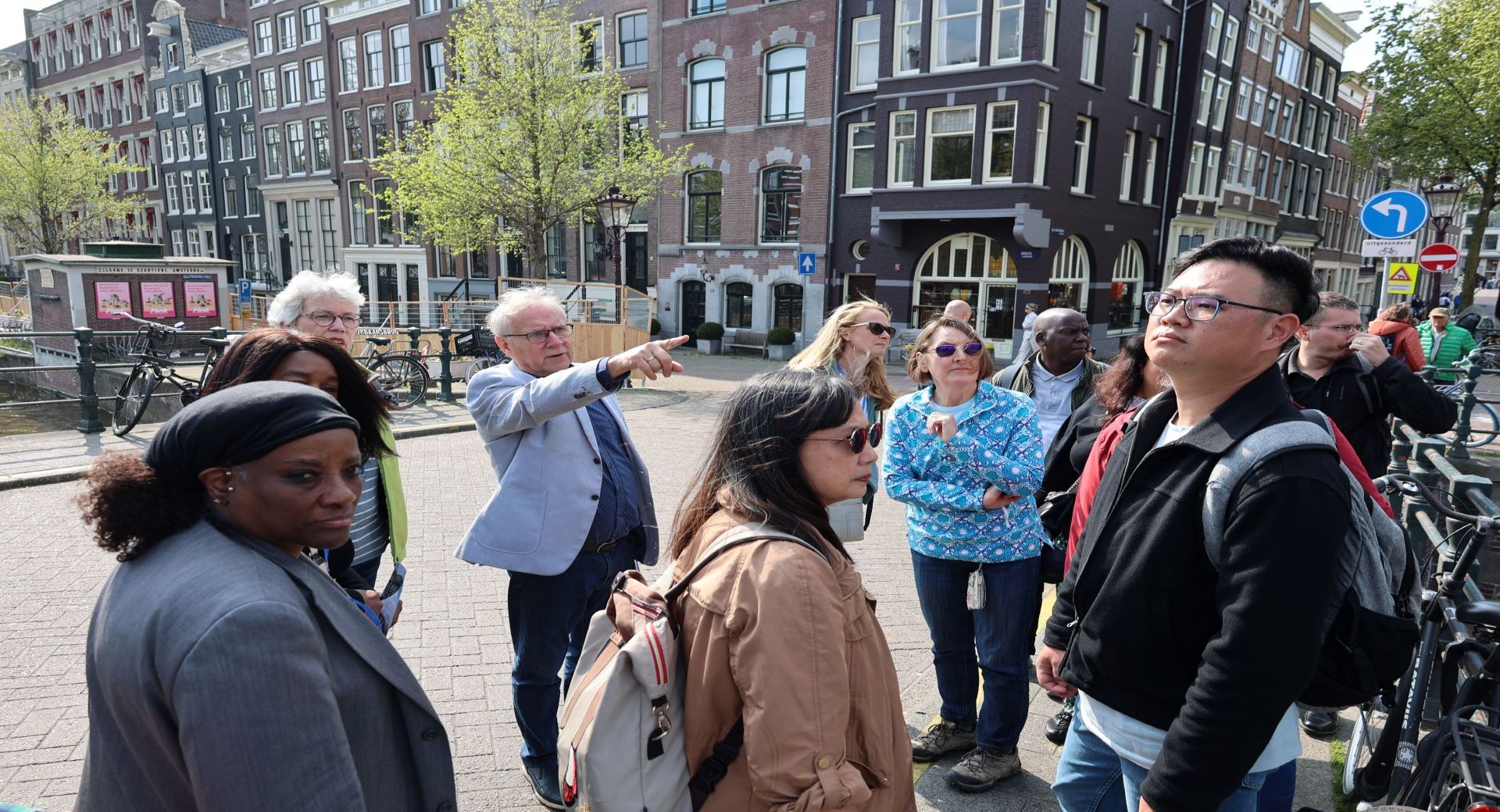 Our adventures in Amsterdam began with a boat tour through the heart of the city on the canals. We studied the history and the context, and we began to see a unified vision for what God was doing in Amsterdam even in the midst of a city that is known for tourism where people come from far and wide to party since prostitution and soft drugs are legal. We learned about the signs of hope and signs of need in the city while we studied the worldview of Amsterdam residents. Throughout the course of the week, we saw first-hand how creative the Christians leaders are in Amsterdam. It was truly inspirational! Seriously, there are so many creative and outside the box approaches to mission that are being implemented in the various sectors of society. We learned about how business leaders are spearheading a global economics of mutuality movement from this world class city. We learned from a member of Parliament who shared about how they're leading in the political sector while living out their Christian faith. We visited pastors, several of whom are BGU graduates, who are so innovative. Christian community development principles and asset-based community development approaches led to ministry models that included cafes for conversations about faith, a monastic movement and brewery planted in a social housing complex, a dialogue ministry carefully cultivated between Christians and Muslims, and faithful ministry to women involved in prostitution in the red light district. We visited church buildings that were hundreds of years old that are now being thoughtfully repurposed to reach people with the good news of the gospel of Jesus Christ, and we saw new spaces that were being cultivated by Christian leaders in a neighborhood of 40,000 people that has literally been built out of the sea by urban planners within the past 15 years. Amsterdam is a remarkable mixture of old and new, and the leaders there are honoring the past while innovating into the future. There was so much to learn!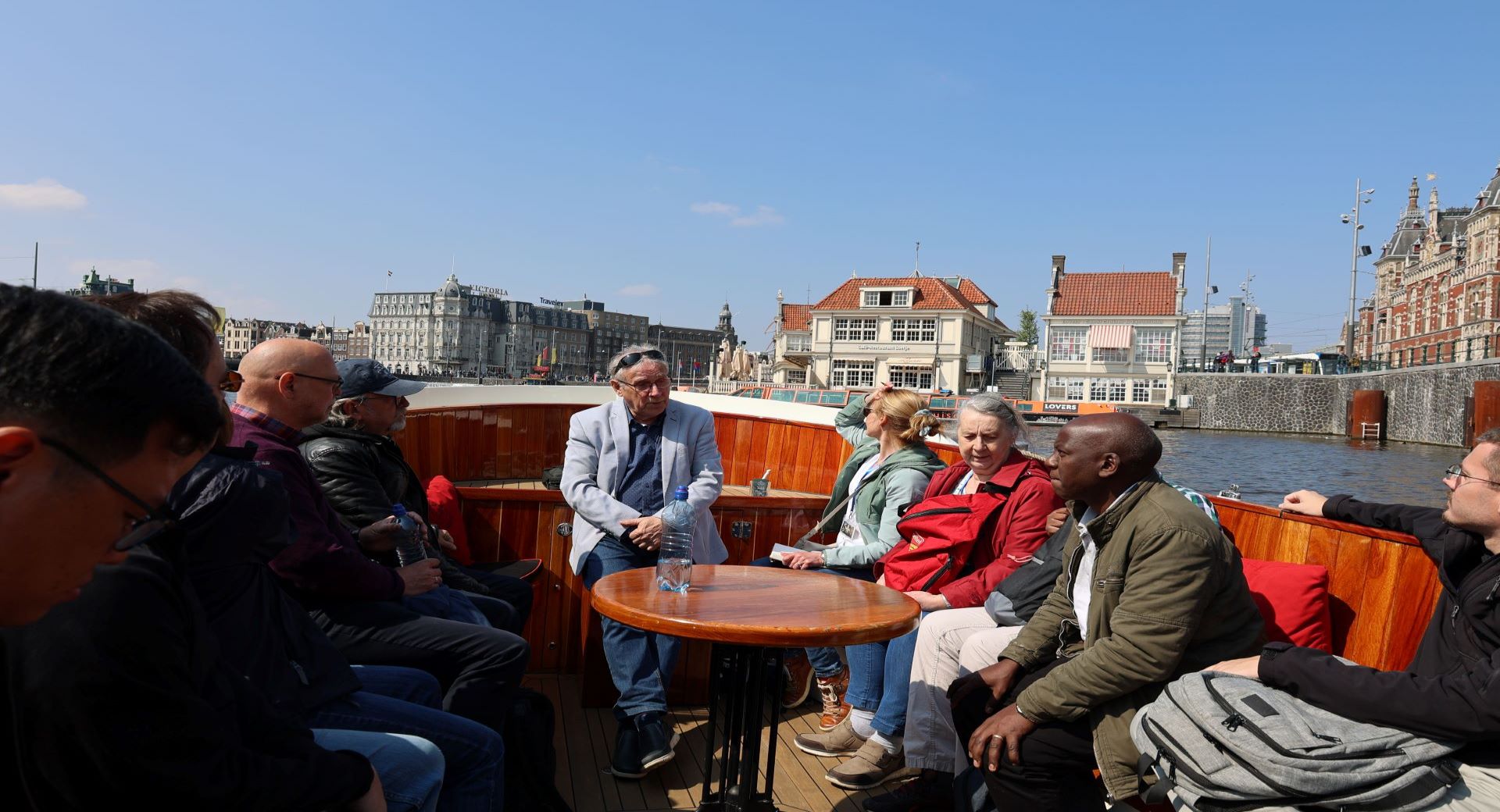 Each day in Amsterdam started with devotions and prayer, and ended with times of reflection. As the leaders walked and talked together, ideas began to emerge about how all of this could apply to what the leaders gathered could do in their own cities and countries. Three leaders who work extensively throughout the continent of Africa began to collaborate about how they could work together to increase their impact as transformational leaders. Leaders focused on entrepreneurship and leadership in Asia began to dream about collaborating with the leaders from Europe and Asia who were gathered. Each of the leaders had the opportunity to meet one on one with me, or Dr. Brinksma, or Dr. Martine Audeoud, to shape their individual projects for this course and to plan for their dissertation paths forward. Dreams grew, transformational intervention strategies developed, and capacity was built. The students reflected together during the final Saturday and Sunday in Amsterdam, then they made their way back to their cities to begin to apply what they learned in practical ways. 
The leaders who gathered in Amsterdam will be forever connected by this life changing learning experience. I'm excited to share, though, that this is not the end of the road for urban immersions at BGU. This successful gathering in Amsterdam serves as a launching pad for future urban immersions as we continue to equip leaders in innovative ways throughout the world. Up next will be the Memphis Urban Immersion from November 4-11, 2022, under the thoughtful leadership of BGU's DTL Director, Dr. Paulette Jordan. Many more offerings will be coming in 2023 and beyond.
Are you a current BGU student who is interested in joining Memphis or a future urban immersion? Please don't hesitate to reach out to your program director for more details on how you can get involved.
Are you a leader who is looking for a world class learning opportunity to rejuvenate you in your life and calling? You can participate in BGU's urban immersions as an educational experience for a reduced financial rate. Just reach out to a BGU representative for more details.
Or, maybe you're a BGU graduate who might be interested in teaching at BGU or in organizing an urban immersion in your city. Just reach out to me if you have any interest in teaching with us. I'd love to have a conversation.
I'm thankful for what God has done through urban immersion experiences in my life and leadership journey, and I'm looking forward to many more opportunities in the future. It's going to be an adventure!
Dr. Bryan McCabe
Academic Dean
Photos of the Immersion: LINK
Video report about the Immersion: LINK