Urban immersions are back in a big way at Bakke Graduate University! From October 1-10, 2021, BGU students and alumni from around the world converged on the city of Philadelphia, Pennsylvania, to learn about transformational leadership utilizing the city as their classroom. This approach to education is a classic form of experiential learning at BGU that has been inhibited over the past couple of years due to the global pandemic and travel restrictions. Normally, BGU hosts two urban immersions each year, one in rotating cities around the United States, and one in a city in various continents in other parts of the world. Even though we have been getting very creative with organizing virtual urban immersions and offering training through BGU's online transformational leadership course, we have definitely missed being able to hold urban immersions. All of that changed with an excellent urban immersion in Philadelphia.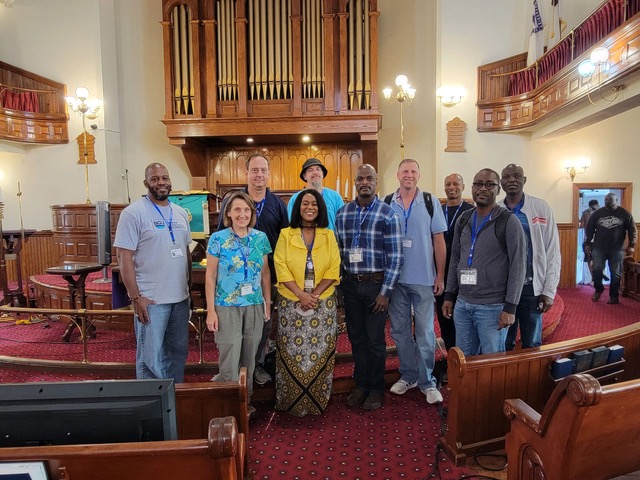 The professor of record, Dr. Wayne Weathers, leveraged his relationships as a pastor and activist in Philadelphia to arrange some incredible site visits for the leaders who gathered from various cities throughout the U.S., Canada, and Guyana. The site coordinator, Debbie Weeks-Coleman, did a great job with coordinating all of the course logistics and supporting students leading up to and during the urban immersion experience. Leaders who did not know each other very well upon arrival started to bond immediately with a welcome dinner and a full day exegeting the city together. Side conversations while we walked and talked led to new hopes and dreams for what the leaders who gathered might do to participate in transformational efforts in their own cities. We loved seeing first hand what God was doing in Philadelphia, all through the lens of BGU's eight perspectives on transformational leadership.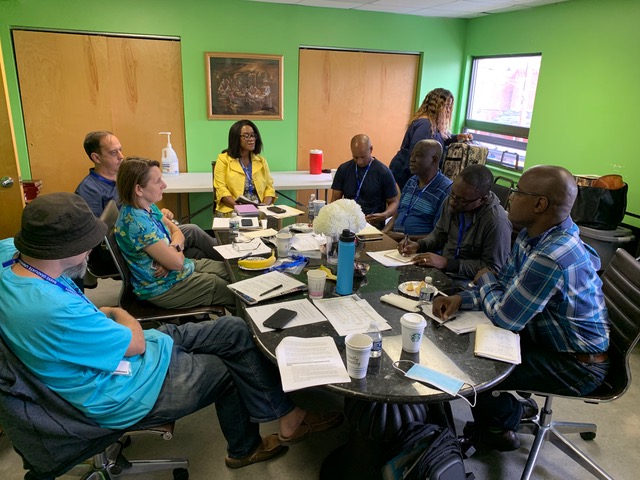 Highlights of the Philadelphia Urban Immersion included visits to some beautiful historical churches with pastors who are having a deep impact on their communities, including a visit to the oldest church founded by African-Americans in the United States, the Mother Bethel AME Church, Tindley Temple United Methodist Church, Celestial Word Ministries, Greater St. Matthews Baptist Church, Heart of Worship Restoration Center, Prince of Peace Baptist Church, and Tenth Memorial Baptist Church. Each of the pastors that we visited with shared unique perspectives on incarnational leadership, prophetic leadership, and more. The theme of the course was A Tale of Two Cities, highlighting significant racial and socioeconomic gaps, and what leaders can do to lead through complex circumstances such as gentrification. The pastors certainly shared some excellent approaches to vocational ministry for local churches.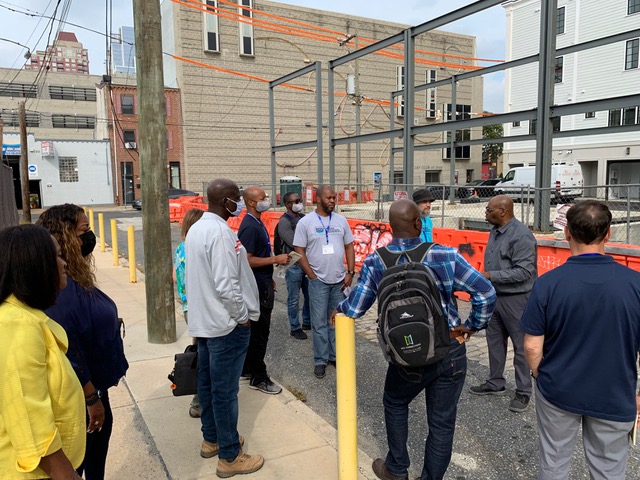 Churches weren't the only focus of this urban immersion, though. We also focused on transformational business approaches with visits to places like Spiritual Connect Radio and Behavioral Health Solutions where our students could learn from what God is doing through business leaders. We also visited some nonprofit organizations that are doing remarkable work to bring about change in Philadelphia, including Esperanza, Timoteo Sports, and Chosen 300 where our students served a meal with people experiencing homelessness and learned about what God is doing through leaders serving with individuals living on the margins of society. And there was so much more! Our leaders visited stadiums, museums, universities, shops, and restaurants as we made our way through many different neighborhoods. By the end of the immersion experience, everyone had grown close having been through so many different adventures together. Now, the group will continue their learning together as they meet weekly online to debrief and to bring their learnings home for a landing as they prepare transformational intervention projects for their own cities. We are thankful that the Lord opened the door for this urban immersion experience in Philadelphia to take place!
Dr. Bryan McCabe
Academic Dean