In May, I published an article titled On the Border of Life, Love and… I shared my personal experiences with Ukranian and other refugees on the Ukrainian-Hungarian border. The war that began on February 24 is still our reality.  It is not over. This is the 8th month of horror. Before the war, Ukraine's population was around 40 million people. Because of the war, almost 8 million people left the country and they are refugees in Europe or elsewhere. As a neighboring country, Hungary has been the entrance for more than 1.5 million people since February 2022. Out of the ones who entered my country, some 30 thousand stayed and are attempting to find safety, settle down, find an apartment, a job, a school for their children, and to create a new future for themselves.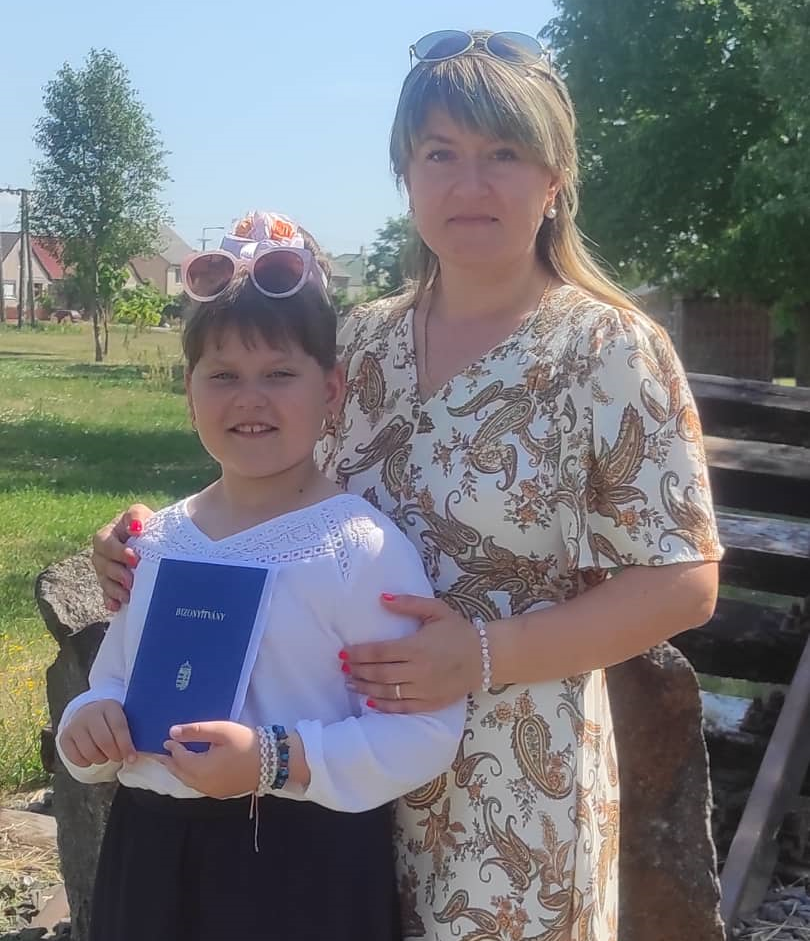 Let me continue my personal "report" from May. Although I left the railway crossing which was at the border of Hungary and Ukraine, where I served for 2 weeks, I am still at the crossing of so many lives. I still come to the border on a regular biweekly basis. Yeah, there are still many coming. Families from the most difficult Eastern and Southern areas of Ukraine: from Mariupol, Kharkiv, Kherson, Dnipropetrovsk, and Odesa. Those people have no option to go back because the infrastructure in their cities is in ruins, their homes are destroyed, and if their homes still exist, they have no heating to survive the winter, nor do they have income to feed their loved ones. Could you imagine such a one-way trip? The refugees have everything they can carry with them - their loved ones, babies, children, pets, grandmas, aunts... Everything except their male relatives: they left behind their husbands, fathers, sons, and brothers. Their hearts cry out for the past they left behind, and for the future, that is unknown.
Meet Edina and her 8 year old daughter, Zsofia. Zsofia finished the last school year in Hungary. They are very proud that she managed school and that she adapted to the Hungarian education system in March when they crossed the border. Mother Edina is bilingual so she is an interpreter and helper for other refugees. She never thought that her Ukrainian language skills would be so highly valued. Her heart is deeply connected  to her work. She takes care of the ones who arrive, or who are on the way to return. In addition to her work, she takes care of her own family, her kids and her home.  She does this hoping to one day return to their home at the other side of the border.  
Anmol is from India. He has been at the Zahony train station since the end of February. He speaks Russian, Ukrainian, and English while he helps refugees. He started as a volunteer and after 2 months unpaid service, he has been employed and now he has a salary for his work!  He has no free night or a day off, he just spends all his time at the station. That is his home now. Anmol keeps saying: "I am needed here. And I stay as long as I am needed." He is in a difficult situation because he just finished his medical-surgeon studies at a Ukrainian university but he is still waiting for the diploma to arrive. Anmol plans to return to India later. He is a nice, kind, dedicated person. I love him. Everyone loves him. He always has a smile.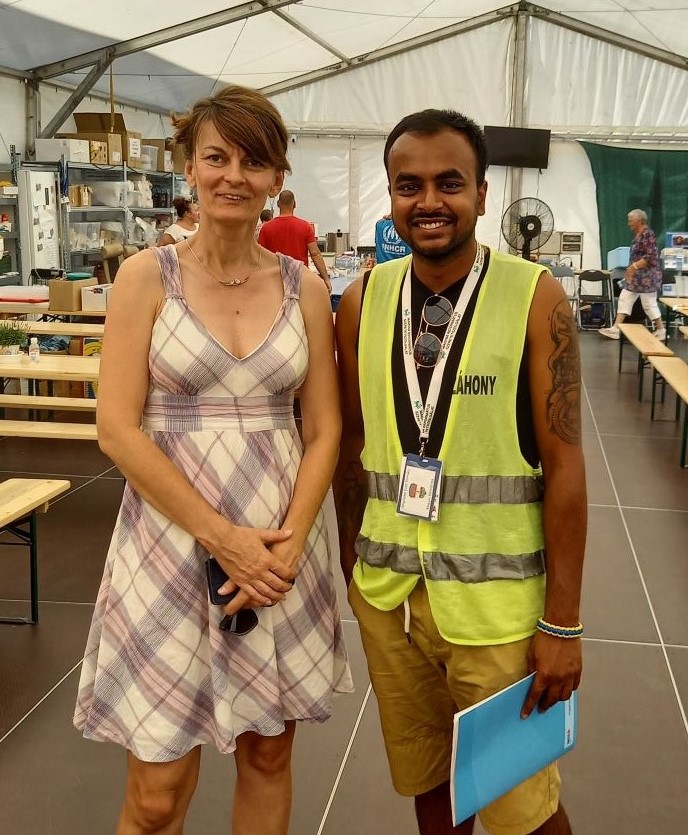 Can you imagine welcoming one family in your home? What about 5, 6, or 7 families? So many families have been welcomed by the mayor of a small village in the Western part of Hungary. First, I visited that village in May when I brought someone. Since then, I have been in touch with the mayor, with the local social worker, and with the families who come and go. We helped them with furniture, water heaters, washing machines, electric ovens, clothes, shoes, school appliances, and books. Our donations created homes, prepared the kids for the school start in September, motivated the smallest ones to go to kindergarten, and encouraged the parents or grandparents to start a job, earn some money, and learn a little Hungarian. Currently, almost 40 people call that village their new home. That means that some 10 percent of the population are non-Hungarians. 
These and many other people are at the crossroads of their lives. They come from Ukraine, a country that was their home, the place where they studied, worked, loved, and lived. And now they are with us in a country they did not plan with. Borders divide. But what I learned on the border and behind the border is that there is no border in love. 
I ask you for the same prayer I asked for in May: Please pray for Ukrainians who left their country, and for Ukrainians who stayed to support their communities as pastors, municipality leaders, and soldiers. Please pray for Russians in Russia and abroad;  or volunteers and people in the neighboring countries (such as in Poland, Slovakia, Hungary, Romania, Moldova); or relatives and friends in Western European countries who welcome and take care of their Ukrainian friends. And please fight in prayer for love over domination; or clear communication in the news. And for wisdom for a peace agreement.
Dr. Krisztina Olah
Marketing Director
"And if one member suffers, all the members suffer with it; or if one member is honored, all the members rejoice with it. Now you are the body of Christ, and members individually. And God has appointed these in the church: first apostles, second prophets, third teachers, after that miracles, then gifts of healings, helps, administrations, varieties of tongues. Are all apostles? Are all prophets? Are all teachers? Are all workers of miracles? Do all have gifts of healings? Do all speak with tongues? Do all interpret? But earnestly desire the best gifts. And yet I show you a more excellent way." (1 Corinthians 12:26-31)