September 08, 2023 at 4:00pm until September 08, 2023 at 5:00pm Eastern
NEXT WRITERS' COMMUNITY: 
Friday, Sept 8th  at 7 am Pacific.
Our guest presenter is Cameka "Ruth" Taylor.
Her topic will be "Authorpreneurship for Poverty Alleviation."  Here is the Zoom link for your calendar:
Meeting ID: 819 3048 2324
Passcode: 419584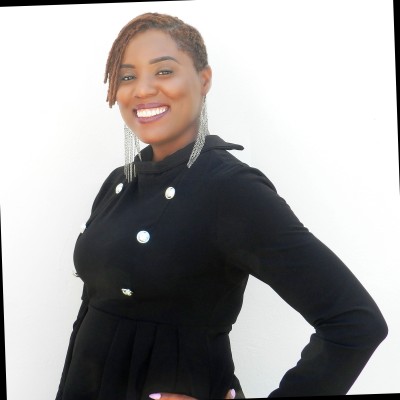 About the presenter
Jamaican authorpreneur, Cameka "Ruth" Taylor, a.k.a. "The Rocket-Writer," is currently pursuing a doctorate in Transformational Leadership at Bakke Graduate University [BGU]. She is the CEO and founder of Extra MILE Innovators Limited, trading as BambuSparks, and the creator of the Authorpreneur Secret$™ Academy, the Caribbean Authorpreneur Summit, and the Authorpreneur Secret$™ podcast.
 As an Amazon bestselling author of 27 books, she works with published and aspiring authors to write and publish their books, helping them achieve their God-given mission and financial goals. She is on a mission to raise up 10,000 winning Caribbean Authorpreneurs by 2030. Since 2003, she has spoken in at least 14 countries across the Caribbean, Latin America, and Africa. 
 Ruth believes that God has called her to publish His glory among the nations (1 Chron. 16:24) and to use books as a platform to empower people to win in life, now and for all eternity.
 For more information, visit her website http://www.extramileja.com.   
Presentation Synopsis
 For far too long, the dominant measure of success as an author has been the sale of books and becoming a bestselling author. But what if we could find a way to succeed with books beyond book sales? What would that look like? Ruth believes that through authorpreneurship (author entrepreneurship), this is possible. Using her personal experience and some case studies, Ruth will show how authorpreneurship can be a model for poverty alleviation, utilizing the ecosystems involved in writing and publishing books, exploring the utilization of books beyond book sales, and addressing the support authors need to make their journey a success.