"What if, instead of treating the independence and creativity of artists as problems to solve, we found in them opportunities for a new type of leadership in our current cultural flux" (Fujimura, 2015, Culture Care, p. 104)?
On a lonely, windswept desert mountain, the weary and reluctant liberator of a formerly enslaved people group met with God. Intense and epic in scope, much of the conversation centered on the spiritual and moral shaping of a nation – known to us as the 10 Commandments. The Israelites, having lived under the tyranny of a foreign power for hundreds of years, manifested a cultural ethos molded by Egypt's systemic beliefs; beliefs crying out for life affirming redirection. But Ex. 31:1-11 tells an additional story, relative to the epic chat between God and Moses – a story of beauty, culture making, inspired worship and artistic expression. In this story/conversation, God calls an anointed arts leader by name, initiating a culture of beauty for a nation previously subjugated to dark systems of dominance and control.
The Lord said to Moses, 'See, I have called by name Bezelel…and I have filled him with the Spirit of God in wisdom, ability, intelligence, with knowledge and all craftmanship, to devise artistic designs, to work in gold, silver and bronze, in cutting stones for setting, in carving wood, to work in every craft. And behold, I have appointed with him Oholiab…And I have given to all able men ability, that they may make all that I have commanded you. (Ex. 31:1-6)
Spirit filled, endowed with leadership capacity, wisdom, artistic skill, intelligence, imagination and a sweeping understanding of beauty, Bezalel and his artisans were specifically called out by the Master Creator to lead in the arts; to join with existing spiritual and civic leadership in collaboratively utilizing their skills for God's glory and the healing of a broken people. In this text we see the far-reaching importance of the redemptive arts – and arts leaders – in cultivating a vibrant and inclusive community environment emanating joy, celebration and hope. We also see God's design in affirming and providing crucial support for creatives. But is this biblical narrative applicable to current times?
We reject the pretentious claims that the way of the world, as it is presently arranged, is the way it has to be. The principalities and powers committed to the status quo say that poverty is inevitable, that war is unavoidable, and the exploitation of the weak by the strong is inescapable. But we refuse to acquiesce to all of that. Why? Because we have heard the song of the prophets, we have seen the vision that John saw…We have imagination inspired by the Holy Spirit and we believe in the world to come…We are persuaded that the future belongs to beauty. (Zahnd, 2012, Beauty Will Save the World, p. 154)
So where are the Bezalels? Where are contemporary leaders called by name to lead out in the life affirming arts – the ones called to cultivate cultures of healing creativity and beauty? In acknowledgement and definitive response to this pressing global need, BGU is activating a new momentum, the Leadership In the Arts (LIA) Degree Focus, focused on affirming, developing and enhancing the artistic gifts and lential of the arts to authentically heal and restore. Addressing the sociology, theology, imaginative nuance, change capacity and transcendence of the arts, a global team of four faith integrated arts professionals (representing jazz trumpet performance, visual art, dance, music, creative writing, worship ministry and the mentoring of artists) worked together in developing the vision and focus of the LIA Degree Focus. Our hope is to inspire and ignite an epic path of discovery relative to the redemptive arts in leadership.
Comprised of three courses, the Leadership in the Arts Degree Focus will be offered in 2022 at both the Masters and Doctoral levels:
Art, Faith and Compelling Grace: Shaping Culture Through Story
The Artful City: Cultivating Shalom Through the Redemptive Arts
Studio 31:Integrating the Visual Arts Into the Life of the Church
As a scholar, artist, classical dancer, social advocate and lover of beauty, I have experienced the catalytic capacity of art to awaken sleeping hearts and communities. I have witnessed the confluence of art, faith and beauty in building relational bridges of communication. Bottom line, the redemptive arts heal and transform. They are life saving, startling us – sometimes disrupting us – into alternate paths of becoming and loving. It is BGU's hope that the LIA Degree Focus will impassion a new group of leaders to love a broken world through creative expression. Thank you, BGU leadership, for calling global artists by name. Thank you for recognizing that informed, faith integrated creative leaders are strategic to cultivating generative paradigms, so crucial in guiding broken hearts and cultures toward beauty, healing and fullness of life.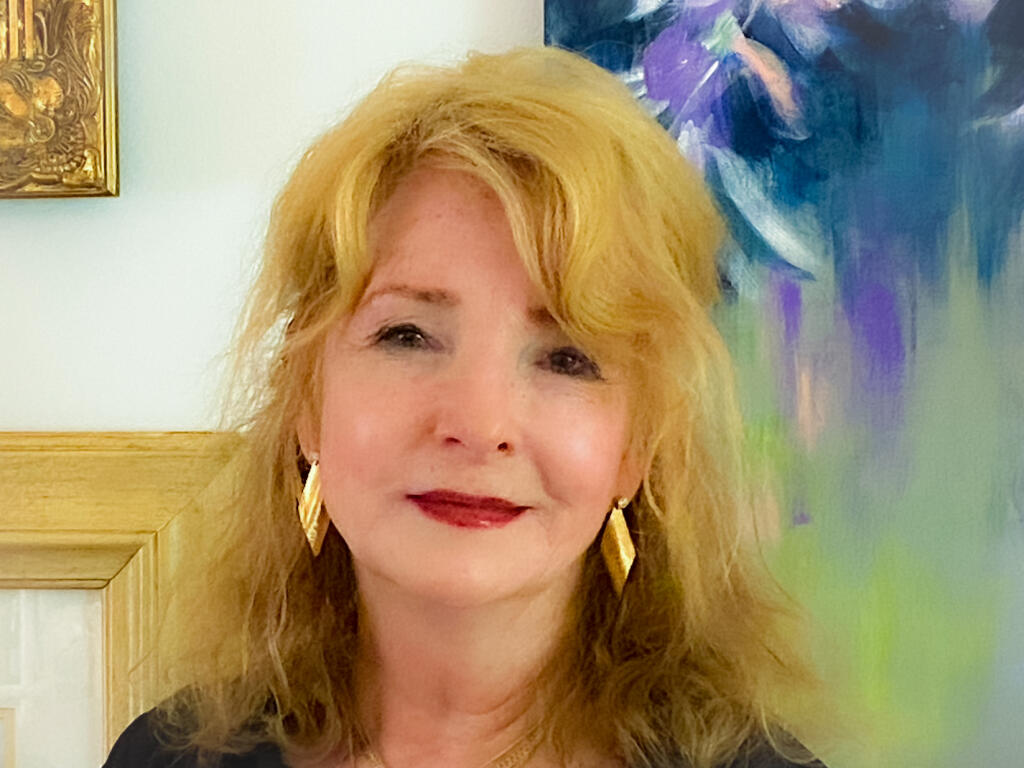 Dr. Maria Pompea
Dr. Maria Pompea was trained in and learned to love the arts as a child. She began her ministry training as a Young Life leader in the Boulder, Colorado, school system. In 1997, she developed a dance and arts ministry for a large church that led to the establishment of an arts nonprofit dedicated to utilizing the arts for community transformation.